---
Outdoor Ping Pong Tables: Tips on Buying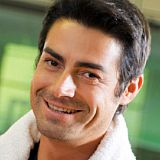 Posted By Esteban K.
---
If you're new to buying ping pong or table tennis equipment, or maybe just new to the sport in general, choosing the right outdoor ping pong table can seem a bit confusing. Sure, you want something suited to you and your family's needs and use, but also you'd probably like something that is resilient and built to last-especially if it's primary purpose will be to endure the elements outdoors. Below, we have put together our best tips on buying an outdoor ping pong table to help you on your way.

Size

The size of an outdoor ping pong table really depends on whether or not you plan on moving it in and out of the outdoors. Some people choose to leave their ping pong table outside all year long and just make sure it's covered. The ability to do so also depends on your climate-for example, if you get snow or not. Typically, however, the size of the ping pong table should be a standard size, perhaps a tad smaller and more lightweight for convenience.

Materials

The materials of an outdoor ping pong table is really "the guts" of buying the right table that will last your family and household a long, happy time. There are basically three different types of ping pong table surface material: metal, wood, or synthetic laminate. The better the quality and durability-naturally-the bigger the price tag. Do remember if you opt for wood, to ensure that the waterproofing is top of the line as well. It takes very little to warp untreated wood.

Waterproofing

Another aspect to consider if you choose on leaving the outdoor table outdoors most ir not all of the time, is whether or not the table surface, legs, and mechanisms are thoroughly waterproofed. If not, you will be basically sporting an indoor ping pong table outdoors, that will be ruined in no time. Though water-resistant is sometimes an option, it is recommended no matter how often your outdoor table will be outdoors-unless you live in an exclusively dry area of the world-that you opt for waterproof. All it takes is one thunderstorm or deluge to trash a water-resistant outdoor ping pong table.

Level of Play

Though most of the deterioration that sun, water, and elements can wreak on an outdoor ping pong table can be avoided by quality materials and waterproofing, an expert table tennis champion should have doubts of outdoor ping pong tables in general. If you are purchasing your new table for casual family or party play, then an outdoor ping pong table might be perfect for your uses; however, the table will over time warp due to sun and the elements. If you are a champion bent on bettering your game, the warping and general deterioration will limit and greatly inhibit your progress.

Cover No Matter What

No matter whether you have opted for the top of the line, high tech outdoor ping pong table for your home, or have settled upon a more modest table for casual use; if you plan on keeping your table outdoors-even minimally-you should always buy a quality, protective cover for the surface of your table. This will stretch out the life of your outdoor ping pong table, and maximize your investment with little trouble at all.
Join Our Community!
Like what you see? Get a FREE account and start posting, sharing, and discovering more!